Vikki DiMattia loves to entertain and is our queen of Halloween! Join her for one of her incredible classes designed for the kid in all of us! Spooky Halloween House is open for everyone, and The Apprentice Chef: A Transylvania Monster Party is designed for children, ages 7 to 11.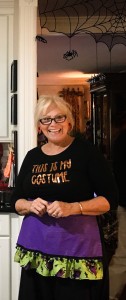 Friday, October 19
6 to 8:30 pm
Join us for a truly hair-raising participation class! Everyone will build and decorate a spine-chilling haunted Halloween house with our wide assortment of candies and decorations to create ghosts, bats, owls, tombstones, spiders, and skeletons. Take your blood-curdling creation home in time to scare trick-or-treaters! This scary class is open to all, ages 7 to 100.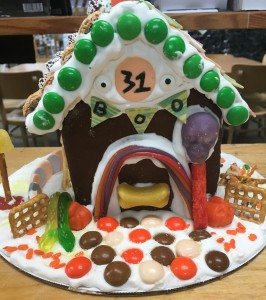 THE APPRENTICE CHEF: A TRANSYLVANIA MONSTER PARTY
Saturday, October 27
12 to 2 pm
For aspiring chefs, children ages 7 to 11. Jonathan says, "Hey dudes and dudettes, it's like party time with the best food ever!" Blobby and Griffin will join Vikki DiMattia and all the awesome monster lovers to create Ericka Von Helsing's drac-a-mole with bat wings, Quasimodo's mummy dogs with lizard fingers, Mavis's Haweewee vampire slurpay, plus Dennisovitch's cakey-cups with scream cheese icing.