Tune in on Wednesday, November 21 from 5 to 7 am on Channel 5, KSDK, with host Jennifer Blome. We will be talking turkey from Kitchen Conservatory!
How to Cook a Turkey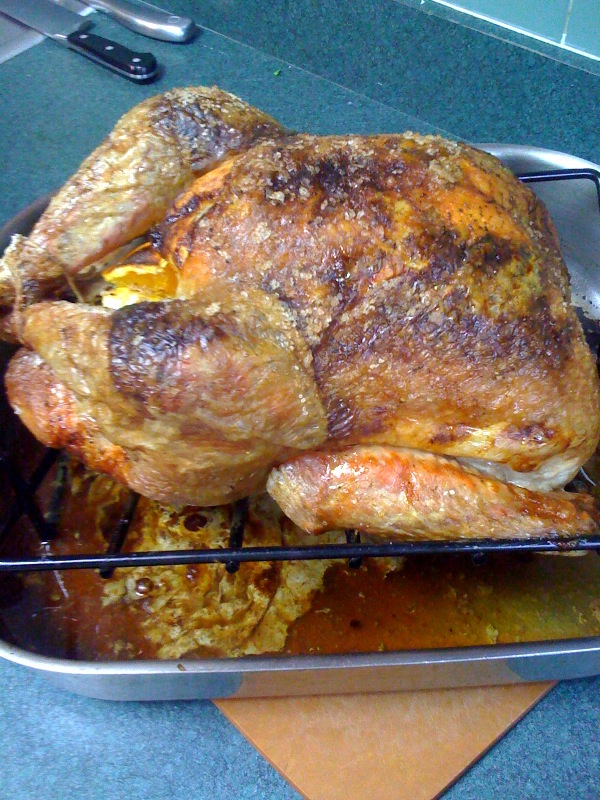 Let the turkey come to room temperature. Often a "fresh" turkey is still frozen in the middle. The center won't cook until it is defrosted. Allow 8 to 12 hours for a large turkey to come to room temperature.
Turkey is cooked when the temperature of the meat reaches 155 degrees. Don't measure the stuffing in the middle of the turkey, because air pockets will not give you an accurate readout. Place the thermometer in the middle of the breast meat.
Dressing stuffed in the turkey always tastes better than dressing cooked separately.
A 20-pound turkey should bake no more than 3 hours. I cook the first hour at 400 degrees, and finish at 325 degrees for 2 hours.
Let the bird rest for at least 30 minutes. Two hours later, the meat will still be hot.
It is so much easy to take the meat off the bone when it is warm, than ice-cold. After the party is over, no one wants to do more work, but do take the time to take the leftover meat off of the bone. The bones can be frozen to make delicious turkey stock later and the turkey meat can make wonderful sandwiches or pot pies.
How to make Gravy
Strain the hot drippings into a gravy separator. Use some of the fat to blend with flour to thicken the sauce. Deglaze the pan with 1/4 cup red wine or other liquid (bourbon, dry sherry, apple juice). Add back the defatted dripping. Add extra turkey or chicken stock (you can never have enough gravy!). Whisk until smooth. Season well. I love the rich and enticing flavor of the turkey giblets in the stock; chop them up and add to the sauce. Or add a 1/4 cup heavy cream to make cream gravy.
Happy Thanksgiving!