We are excited to have the talented artist Kate Rademeyer, of Love Letter Paper Co., teaching hand lettering classes in our kitchen! Kate has a Masters in Art Education and has taught high school and elementary art, and now runs a full-time business with her custom stationary business. We discovered Kate when she recently took a macarons class at Kitchen Conservatory and took her macarons home and painted gorgeous flowers on them with food coloring! Even though these classes with Kate are not cooking classes, she is including some exciting food inspired projects!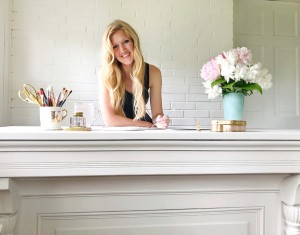 HAND LETTERING FOR BEGINNERS
Wednesday, September 12
12 to 1:30 pm
$35/person
Take a creative afternoon break and learn the art of hand lettering in a fun hands-on class with artist Kate Rademeyer, of Love Letter Paper Co. In this workshop, Kate will teach the fundamentals of hand lettering to achieve the look of faux calligraphy. Learn how to use your new lettering skills to create unique menus, recipes, place cards, and more. All students will receive a hand lettering starter kit with a Micron pen, practice sheets, and an awesome small project to take home!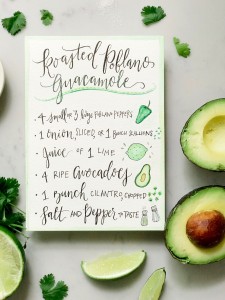 HAND LETTERING ON THE CHALKBOARD
Wednesday, September 19
12 to 1:30 pm
$45/person
Create beautiful chalkboard menus and signs inspired by those you've seen in charming restaurants and magazines. Artist Kate Rademeyer, of Love Letter Paper Co., will teach you how to lay out your lettering design, add simple illustrations, and tips and tricks to create unique designs with ease. Take home a beautiful chalkboard and easel, chalk pencil, chalk marker, and templates to create designs for every event and holiday.