For 42 years, chef Jean-Pierre Augé has taught French cooking classes in St. Louis. Kitchen Conservatory is so fortunate that he has shared his expertise once a month, every month at Kitchen Conservatory for the last 30 years. Celebrate our anniversary by making one of our favorite recipes: Jean-Pierre's upside-down Tomato Tarte Tatin, a scrumptious, buttery tart crust filled with caramel, roasted tomatoes, cheese, tomato fondue, and fresh herbs.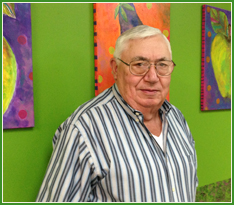 Jean-Pierre Augé is demonstrating this delicious tart on Saturday, May 10. Sign up to hear his stories and eat his tart, plus sautéed lamb on French lentils and strawberry gateau.
The recipe for Tomato Tarte Tatin is available here for $1. This tomato tart is Number 16 on our countdown of the Top Thirty Recipes at Kitchen Conservatory, celebrating our 30th anniversary.