Naam Pruitt, who has authored a wonderful cookbook on Thai food called "Lemongrass and Limes," is profiled in today's Let's Eat in the St. Louis Post-Dispatch. The article includes several of her exciting recipes, including pad Thai, spring rolls, and Thai beef salad.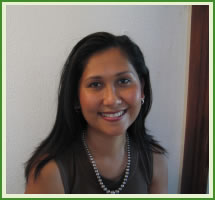 Naam teaches marvelous cooking classes at Kitchen Conservatory featuring delicious recipes and her very engaging style. Naam always has a smile on her face and she makes cooking fun. She is also notorious among our chef-instructors because Naam has never lost any of our Iron Chef competitions! Her fantastic food has beaten out some of the best chefs in St. Louis.
Register for one of her delectable cooking classes!
May 2: Thai'd up in a Roll
May 28: Chinese Chopsticks
June 8: Thai'd and True
(Yes, we love Thai food classes because the titles are so much fun to write!)