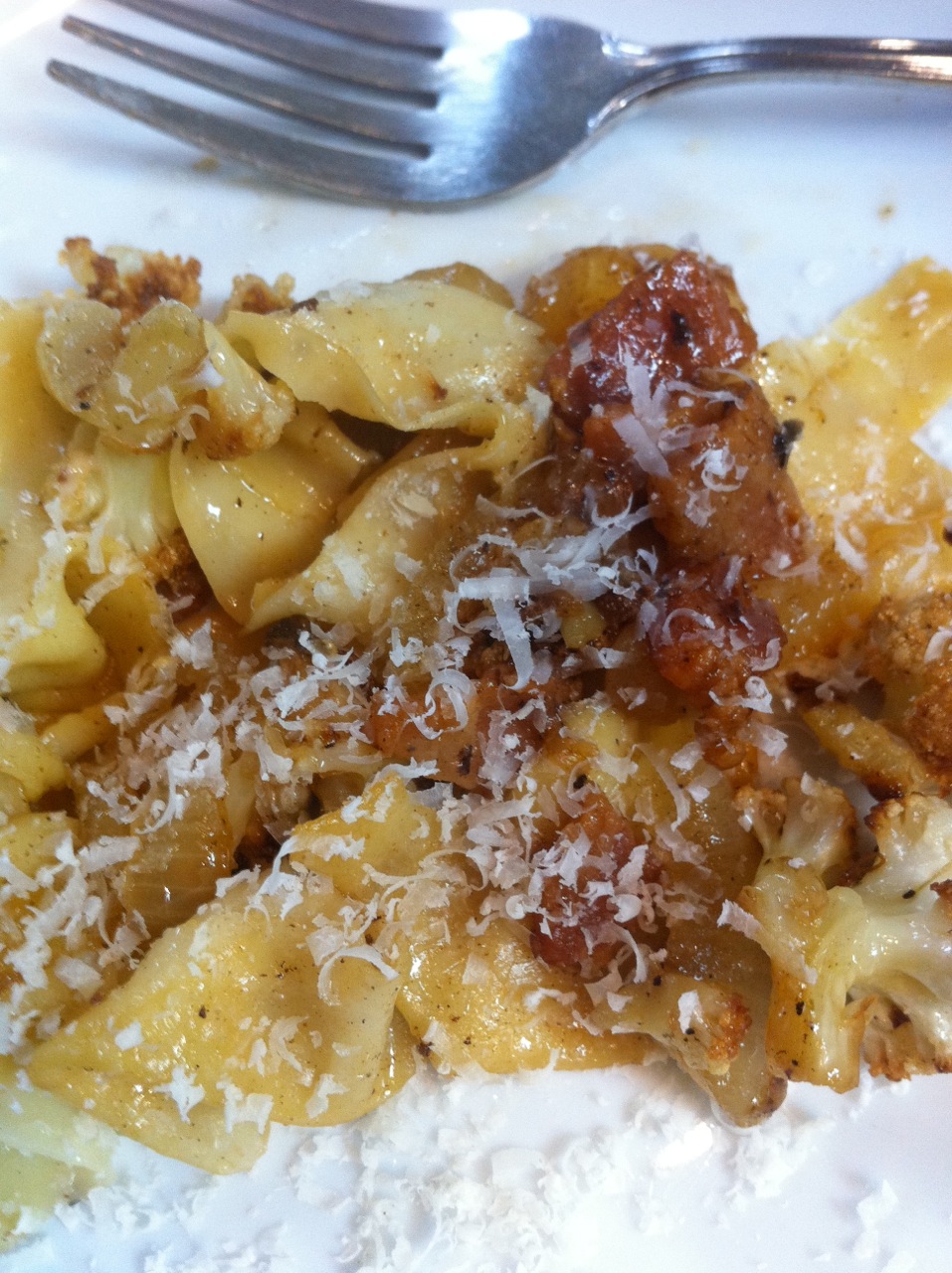 How to make vegetables more exciting? Add onions, bacon, pasta, and cheese! Every vegetable tastes better with those ingredients. This recipe was surprise favorite from a recent cooking class.
Join us for our next homemade pasta class, Posh Pasta, on Tuesday, February 28 at 6 pm.
Pappardelle with Roasted Cauliflower Sauce
1 head cauliflower, separated into florets

Olive oil, as needed

8 strips of pancetta or bacon, diced

1 onion, sliced

2 garlic cloves, minced

Pasta cooking water, as needed

Salt, pepper, and parmesan cheese, as needed

1 pound cooked pasta
Toss the cauliflower with olive oil and salt and pepper. Spread out on a lined sheet pan and bake at 375 degrees for about 20 minutes. In a fry pan, cook the bacon or pancetta and remove with a slotted spoon and chop. In the leftover fat in the pan, sauté the onion until translucent and then add the garlic. Add the cauliflower, bacon, and cooked pasta to the pan. Moisten with pasta water as needed. Add cheese as desired.