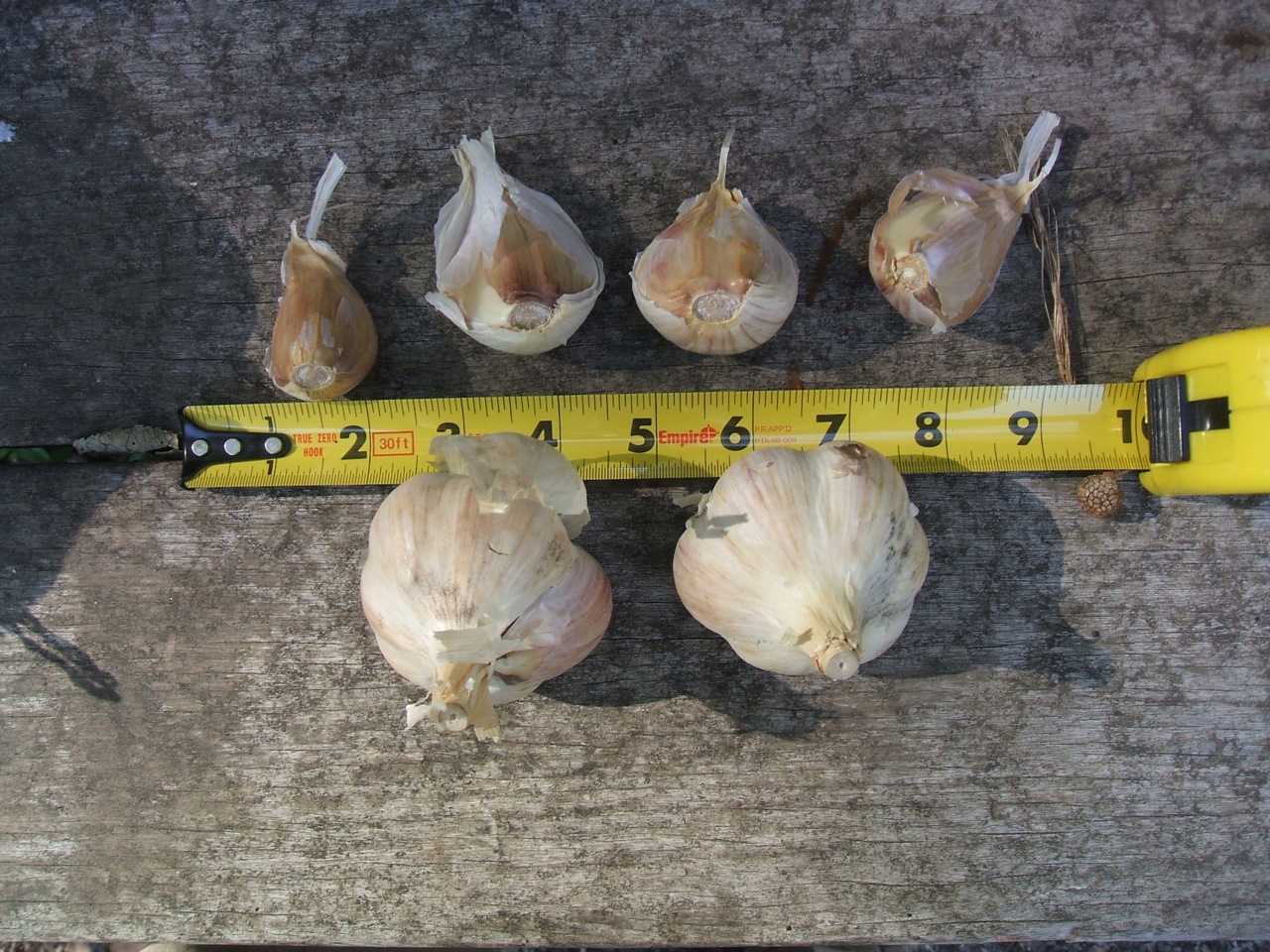 Kitchen Conservatory is now selling heads of garlic for planting. Garlic is an easy plant for home gardeners to grow. Fresh garlic tastes so much better than what is available at the supermarket. (Garlic from the supermarket cannot be planted.)
One clove of garlic will yield one head of garlic. Be sure to plant the cloves root down, stem up! Plant each clove about three to four inches deep. Garlic needs a lot of time to grow (8 1/2 months) and a lot of space (plant the cloves at least 9 inches apart). To plant our garlic faster this year, we devised a wooden dibbler which punches four holes at a time in the dirt. Note the string underneath the dibbler, which keeps our rows straight.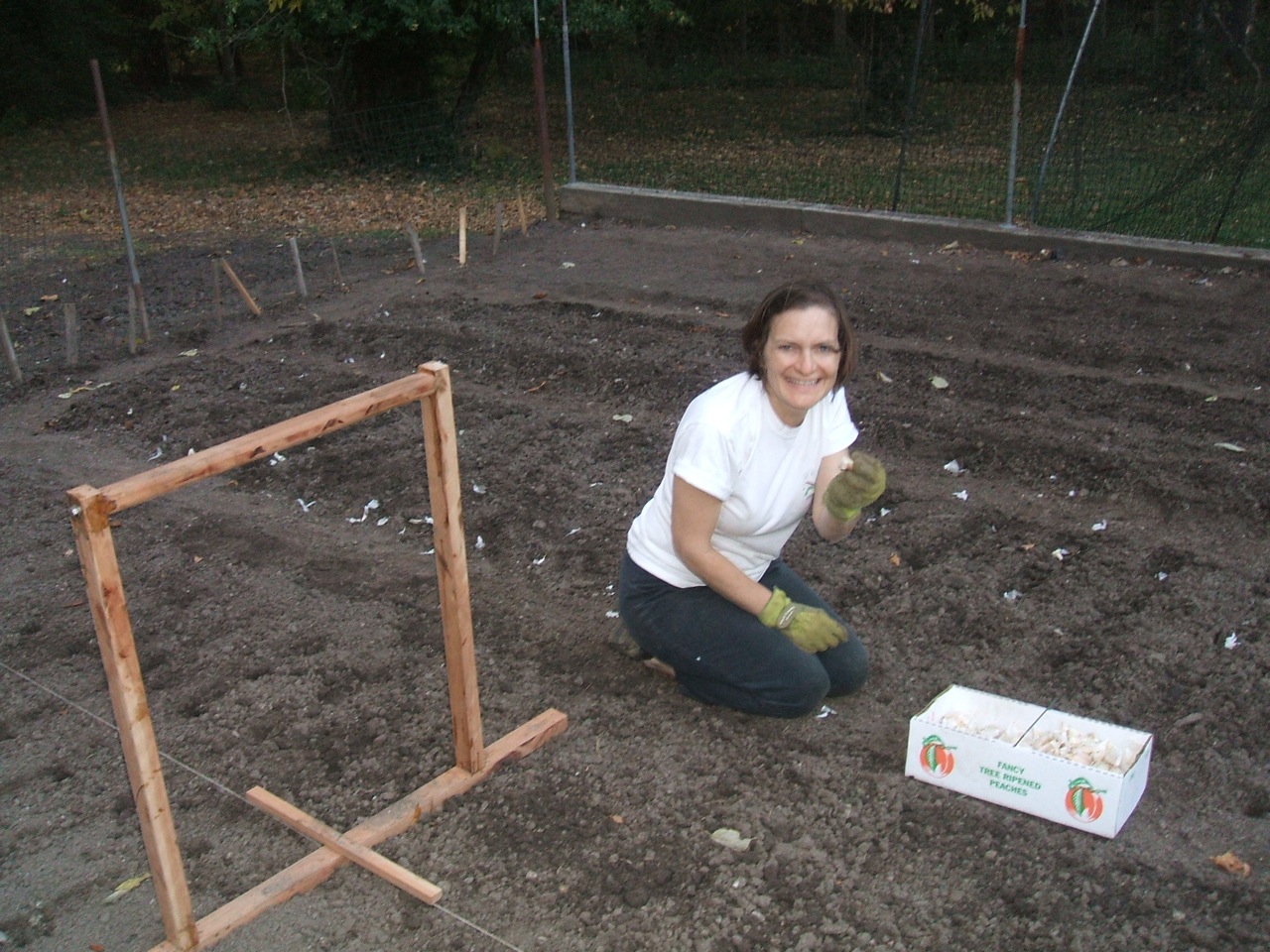 We planted 16 rows of garlic and each row has 146 plants. So we are planning to harvest 2,336 heads of garlic on July 1, 2012! Yes, we do want to corner the St. Louis garlic market!